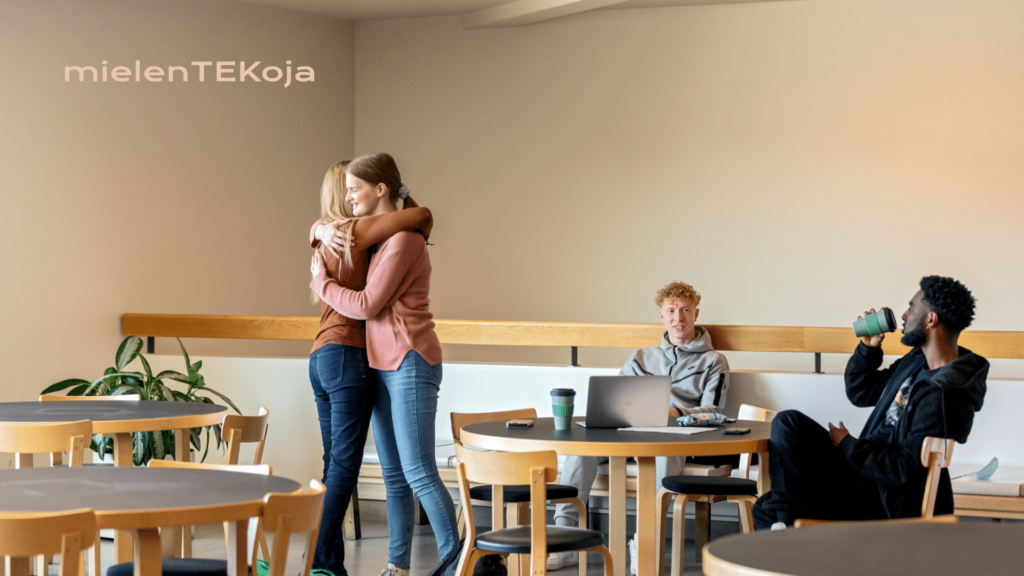 Thanks to all of you that shared your thoughts and feelings with us during our time together!

mielenTEKoja- chat was anonymous, confidential, free of charge and had a drop in- policy. The chat offered peer support to all university students, incl. international and exchange students. Students could chat once a week in English. The chat was operated by trained peer councellors and employees of Nyyti ry. Our program was a co-operation project between Nyyti ry and TEK – Academic Engineers and Architects in Finland. Our final chat was 21.3.2022.
How can I find the chat?
You joined the chat through a blue pop up window in the lower right corner on this page. You can still find information and help through the yellow Nyyti- bot. The chat and it's bot was operated through the service provider Ninchat.
Where should I go for help now?
For continued peer support we recommend Nyyti's group chats. If you are in need of aid or other kind of support, visit Nyyti's Find help- section. We strongly advice to also seek professional medical help if you have concearns regarding your mental health. If you have an emergency, call 112.