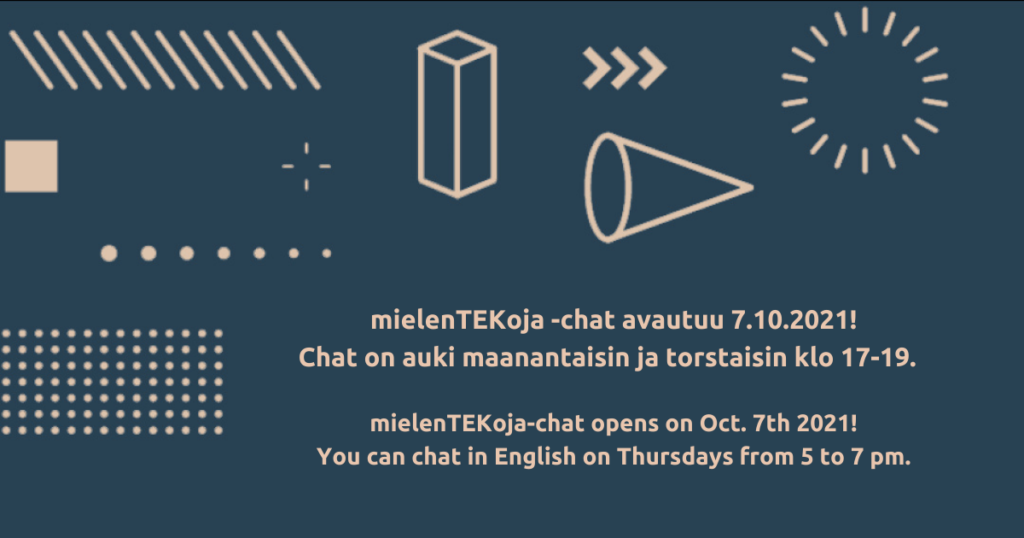 Psst! Have you heard?
mielenTEKoja- chat opens today Oct.7th at 5 pm!
MielenTEKoja- chat offers one on one peer support with trained student volunteers about mental well-being, studies and coping with everyday life as a student. You can chat in English on Thursdays from 5 – 7 pm.
Find out more about the mielenTEKoja- project under Projects —> mielenTEKoja
Come and chat with us through this link!