I'm Henna Kukko, I'll work as general Communications Coordinator for Nyyti ry with Communications Specialist Arja from the beginning of 2022. I'll both produce English content and translate material into English.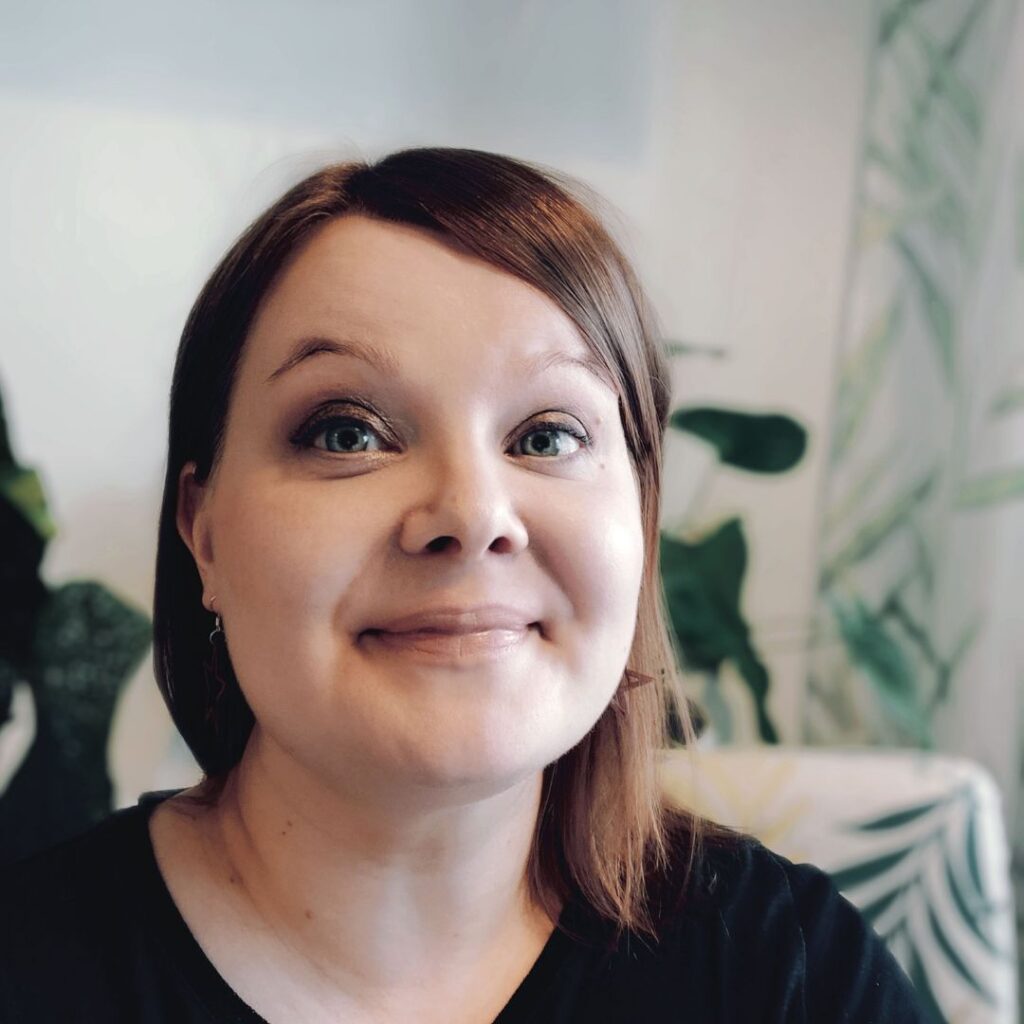 I'm delighted to be able to promote the mental health of future Finnish experts, which is unfortunately currently decreasing. I have already come across very touching feedback on how Nyyti supports students and I believe good feedback motivates everyone at Nyyti.
What I'm looking forward to most is getting an insight to a non-profit organization and giving my input to promoting mental health. I'll bring with me communications and translation knowledge, and maybe I'll become a good team member whose bad sense of humour shows through.
On my spare time, I hang out with my lovely rescue dog and friends. I listen to audio books, stream TV shows and either love or hate their Finnish subtitles, which is an occupation-related pet peeve. In the summer I love the outdoors, walks in the forests, canoeing and Finnish cottage life, in the winter I stay home more, cook, drink tea and occasionally knit – the knitting frenzy doesn't happen every year. For me, human relationships are the best thing in life.
I'm very happy that so many volunteers support Nyyti ry. It would be important to share information about the organization so that students in need of help with their mental health could find Nyyti services. We would also need the support from Finnish society and companies in making balanced, happy students the great majority.