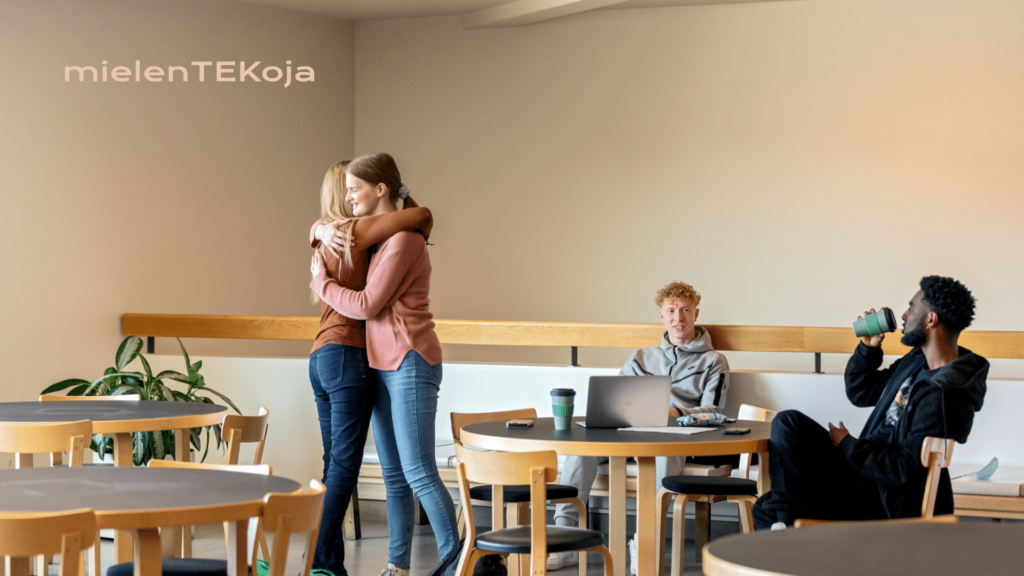 Hi darling!
Did you hear? There's a new place online you REALLY should check out!
mielenTEKoja – chat offers peer support to university students. Nothing is too small or unimportaint – all things are worth addressing! You can talk about anything from mental wellbeing to coping with everyday student life as well as adapting to Finnish work life. With you in the chat are peer councellors, who are also students themselves.Using the chat is free,and the conversations are confidential and anonymous. The chat welcomes students from all fields and programmes, incl. international students.
Chat in English on Thursdays 5-7 pm!
We are still open the following days in 2021:
22.11  17 – 19 25.11  17 – 19 29.11  17- 19 2.12    17-19 7.12    17- 19 We are closed on Monday 6.12 due to Finlands Independece Day. Welcome on 7.12 instead! 9.12    17- 19 13.12  17- 19 16.12  17- 19 We close down for Christmas after this chat. We open again Jan 10th 2022, 5 – 7 pm!
To join the chat, press the blue bar in the down right corner on this page (it has the text "mielenTEKoja- chat"). When the chat is open, a "Take me to the chat"- option appears in the menu. Use the force and choose wisely, dear student – we'll be waiting for you!
mielenTEKoja- chat is operated by Nyyti ry in co-operation with TEK.
For more information, please visit. www.mielentekoja.fi